In connection with the celebration of YouTube's 17th birthday, the developers decided to change the design and player of the service on all devices. The first updates were already implemented on October 24, the following additions will be implemented later for all users.
First of all, the dark theme was updated in the web version and in the apps. And if previously the gray color prevailed in video hosting, now the theme will be completely black. In addition, the service will feature a dynamic color selection function that allows you to adapt the color range of the interface to the dominant color in the video.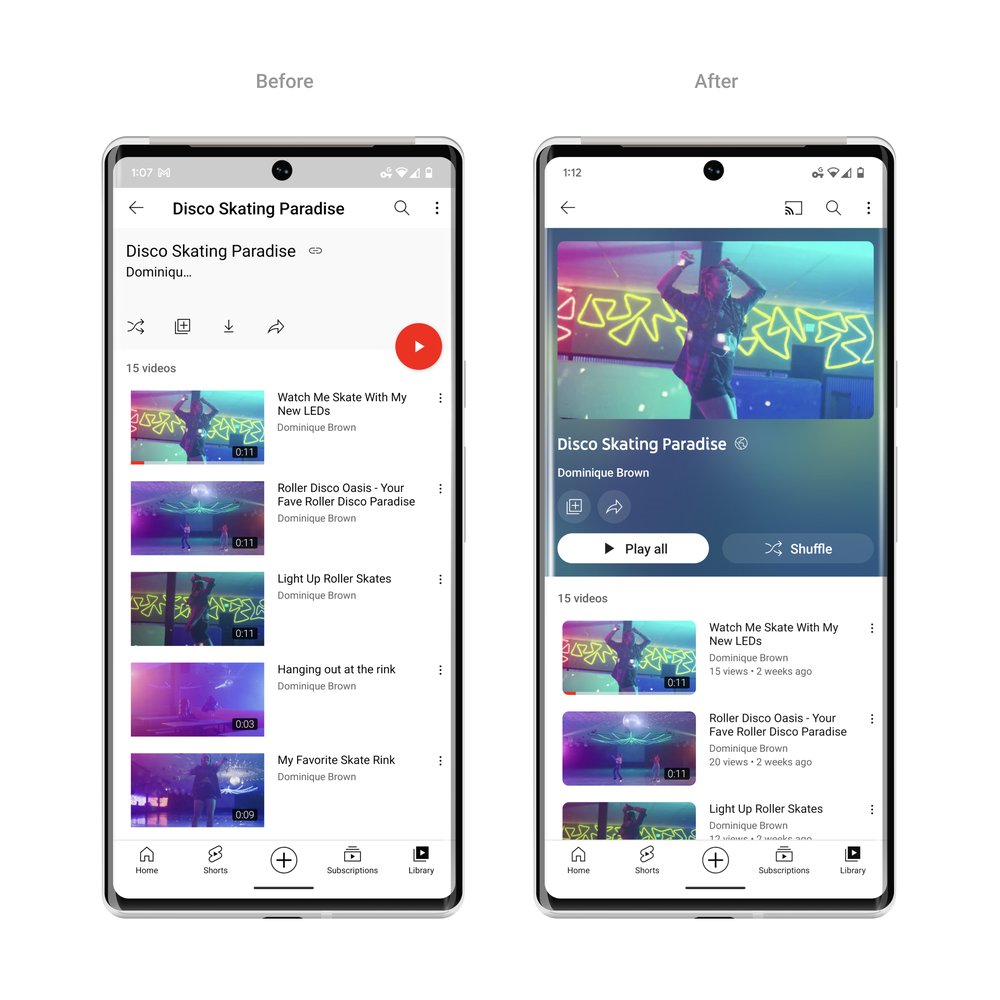 Image source: YouTube blog
Next, users will be able to zoom in on the video using the pinch-to-zoom function. As a result, you can stretch the image with your fingers in the same way as in the gallery. According to iXBT, this feature was previously tested among YouTube Premium subscribers, but now it will be available to everyone.
The principle of displaying previews has also been changed in video hosting. So, when scrolling the timeline, more accurate frames will be displayed, due to which it will be easier for users to find the right moments in the videos.