The process of developing and publishing projects of various scales is constantly accelerating. The approach to website development is changing, large corporations are looking for the most efficient solutions without restrictions on the performance of server capabilities, and single programmers are increasingly in need of simple and effective mechanisms for publishing their work on the Internet. And for this there are special services that help to create sites from scratch and host them on the top cloud servers on the planet.
Netlify
Netlify is a set of services that allow you to quickly host a website or program without having to configure the server for a long time. How Netlify works:
You are creating an account in the service.

Then connect your GitHub account to it.

Specify program startup options.

Done!
Just a couple of clicks and your project is online and available to anyone who has the link.
The ideal way to quickly assemble a startup project and test it in real working conditions or make a small application for personal use (Netlify is free if no more than three sites are attached to the account).
Netlify also provides access to its own CDN called Netlify Edge, additional plug-ins such as Netlify Forms, Netlify Serverless and other features that extend the capabilities of the service. However, some supplements are distributed for money. To work with CDN, for example, you have to issue a premium subscription.
Cost: from $ 10 per month, there is a free rate (up to three sites with randomly generated domains).
The community is now in the Telegram
Subscribe and stay up to date with the latest IT news
Sign up
Back4App
Back4App is a set of tools and a complete backend infrastructure for fast development and placement of frontend applications on the network.
The service offers not just a couple of clicks to place your project on their servers, but also allows you to connect ready-made software solutions in the spirit of relational databases and APIs for manipulating content in the program that makes up the backend.
Back4App also offers a file store and its own CDN network to deliver media to the user of your program or site without delay. With Back4App, you can connect a user authentication system to your program via email, messaging, and secure authentication.
At the same time, Back4App monitors the files stored on the server, constantly generating backup data and, if necessary, notifying the administrator of program failures. Back4App also can automatically adjust the request for cloud resources, depending on the load on your site or program.
The project itself has a source code, and the base rate is available to anyone for free. You don't even need to attach a bank card to connect.
Cost: from $ 25 per month, there is a free rate.
GitHub and GitLab Pages
The largest repository repositories in the network also have built-in hosting platforms. This is not exactly hosting in their usual sense, because it is functionally limited (you can not place databases or complex dynamic programs), but to publish static sites GitHub Pages and its competitor GitLab is enough.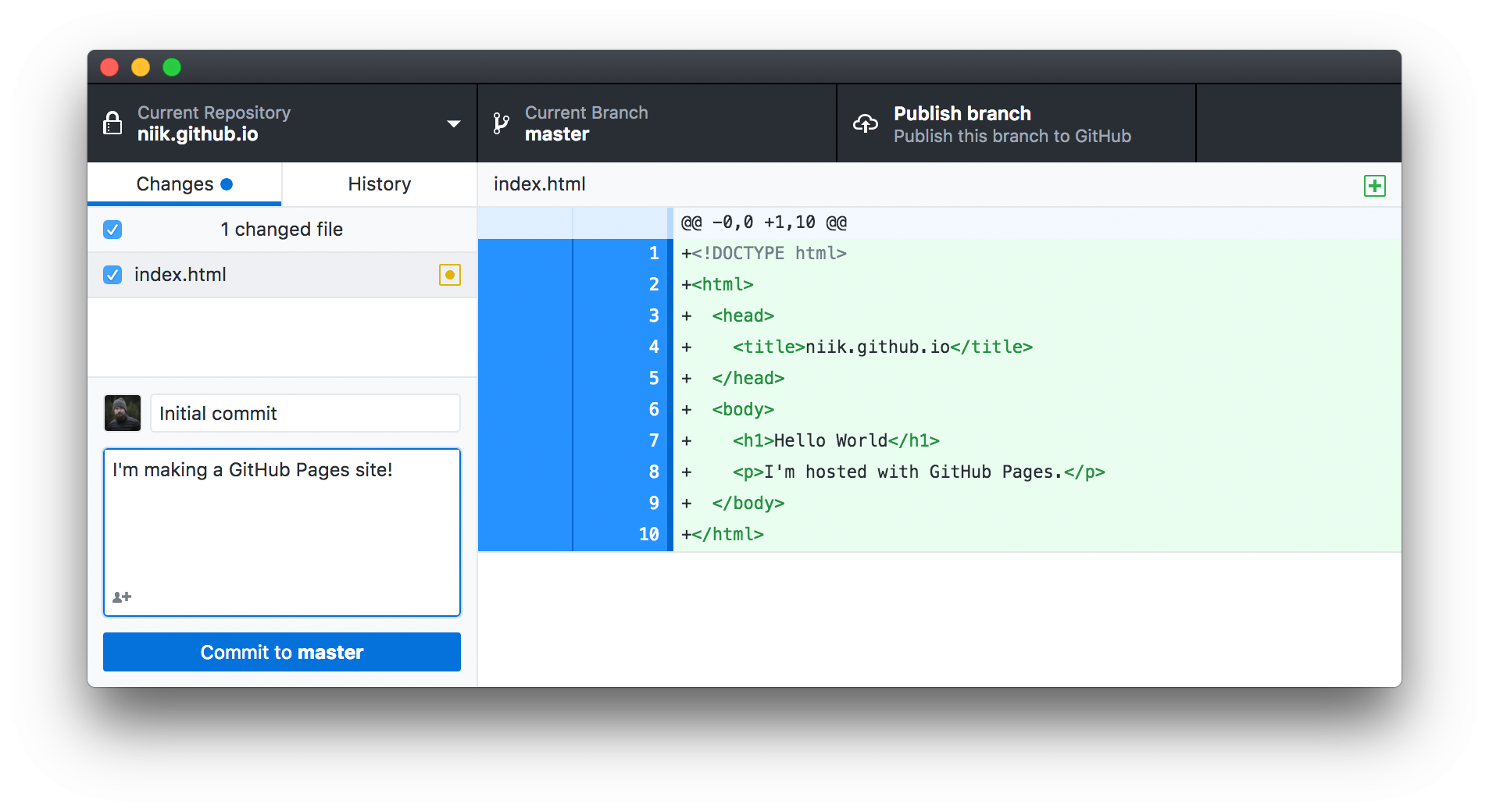 When you connect GitHub Pages to your repository, you will see the following picture: the service will collect HTML, CSS and JavaScript code stored in your repo, and turn them into a site with the domain github.io. This is done with one click – no additional parameters are required.
But there are a number of limitations. You cannot use GitHub Pages as free hosting and earn money on the site hosted here. It is forbidden to sell anything on resources with the github.io domain and transfer confidential information (passwords, bank card numbers) through it. GitHub Pages are completely subject to the rules of GitHub, ie no schemes of quick earnings, erotica and especially aggression on the page should not be.
Cost: free.
Amazon S3
This is one of the products of the Amazon Web Services line, which makes it by default productive and reliable (this is Amazon). The company promises uptime of up to 99.99999999999%. Users consider the S3 an alternative to Netlify and its counterparts because it also offers a free tariff and similar features.
Amazon S3-hosted sites and applications automatically enter a global network of servers around the world. Hence the high data transfer rate, regardless of the country in which the user who decided to visit your site lives. Data stored in the Amazon cloud is encrypted. Built-in file organization system and API to manage your north.
Amazon S3 is easy to scale, meaning you can request more resources at high load or reduce the amount of paid resources when the load decreases. This allows you to create flexible payment rates. Users do not have to pay for "iron" that is not used.
As with Back4App, small sites can be hosted on the S3 for free, and the setup process itself is simplified so that single developers don't look for a backend specialist to deploy their products in the Amazon cloud.
Cost: from $ 0.022 per gigabyte of data.
Hostman
Hostman is very similar to Netlify, but offers slightly more features and has a more reliable base in the form of servers Amazon, Microsoft Azure and Digital Ocean.
The Hostman interface is simple and requires only a repository connection (GitHub or GitLab). The service then automatically collects the project and publishes it online. No additional action required. Hostman will issue a domain, configure encryption, and automatically recompile the project if you run changes to Git.
Of the interesting chips Hostman is worth noting Pull Request Preview. This is an interface that allows you to look at all the changes made in addition to combining code that is being developed with already published. Hostman also has a sophisticated backup system and a separate utility for A / B testing of the published page.
Hostman supports React, Vue, Next.js, Nuxt, Svelte, Angular, Django, Node.js, Ruby on Rails, Laravel and dozens of other popular technologies. And Hostman has a marketplace with ready-made servers for MongoDB, Docker, Minecraft and dozens of other products that are in demand among developers.
Cost: from $ 5 a month there is a free trial period.
Firebase
Firebase is an advantageous hosting that helps not only publish the program online, but also configure the infrastructure without knowing how the backend code works.
Firebase is a set of blocks from which developers build server components, as well as databases for their applications, machine learning algorithm processing systems, individual functions running in cloud clusters, authentication systems, messaging servers and message delivery servers.
Firebase also comes with a graphical control panel along with dashboards based on Google Analytics. With their help it is possible to track the state of the program in real time both in terms of technical aspects and in terms of SEO indicators. You can observe the demographics of the audience, their interests and so on.
Firebase has additional utilities for product development, an A / B testing system and a cloud server to set up a chat between business and customers.
Firebase can be integrated with Google Ads, Slack, Jira, Play Store and other popular services.
Cost: there is a free rate for small applications and sites, the price for business solutions is calculated individually and starts from $ 5 per month.
Heroku
Heroku is a whole family of services that help to place databases, backend applications, chat logic business logic, websites, etc. on the network.
Heroku became famous thanks to Heroku Runtime. It is a platform for running and automatically supporting backend applications and databases based on containers located in an isolated and secure environment. It's something in the spirit of a global network with lots of Docker-like entities that keep your software solutions up and running on an ongoing basis.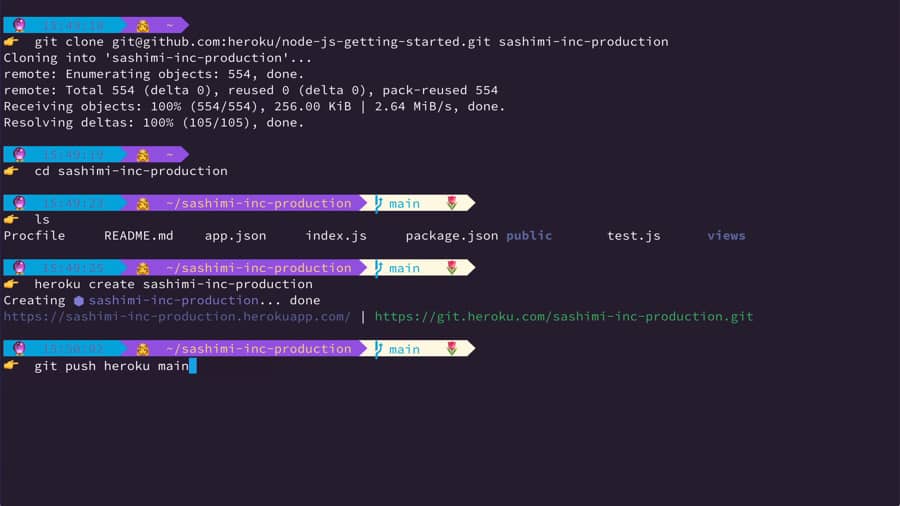 There are also utilities for publishing dynamic web applications and websites, as well as integrated server systems for corporate clients.
Heroku DX simplifies development and allows you to focus on the user experience, while ignoring everything that concerns the infrastructure. In Heroku Runtime you can place your own backend code written in Node.js, Ruby, Java, Python, Go, Scala and other languages ​​(there are a lot of unofficial supported products – from MongoDB to little-known projects such as LowDB).
Cost: free, but the program must be turned off for at least 6 hours a day. Paid rates for business applications start at $ 25 per month.
Webflow
A comprehensive program that includes a visual website editor, CMS platform, a utility for implementing dynamic elements on the site.
The first allows you to create a unique design for your site without knowing HTML and CSS, not limited to banal templates and a modest set of colors.

The second helps to create databases for storing information on the site without knowledge in the field of SQL, NoSQL and other types of repositories.

And the third allows you to add interactive elements (buttons, animations, etc.) to your site without knowledge of JavaScript.
Webflow also includes hosting based on Amazon's capabilities. That is, all sites created in Webflow will automatically be hosted on Amazon's global server network. You do not have to install updates yourself and troubleshoot server stability issues.
The whole development process is closed on Webflow. You do not have to connect third-party services.
Cost: there is a free trial version, the base paid rate will be $ 12 per month if you pay for the server annually.
Timeweb Cloud
Timeweb Cloud allows you to create a flexible online space for collaboration with a team or a database in a cloud that automatically scales in a couple of clicks. Cloud-based projects do not need to be administered. All processes are automated and protected from failures. Software upgrades, deployment of additional databases, network configuration and other aspects of the work are entirely on the shoulders of the platform, regardless of the complexity of the product. Small teams and developers of large enterprise software can count on such services.
The company offers its own robust object storage with AP3 S3 support and the function of placing software in Kubernetes containers as an alternative to AWS. In addition, Timeweb Cloud allows you to place an administered database in the cloud so you can focus on program development rather than database configuration.
Cost: from 247 rubles per month.
Instead of imprisonment
There are plenty of services and alternative hosting services for hosting sites and applications in cloud clusters. As you can see, most of them offer their services for free or for a rather modest investment. You no longer need to thoroughly study how servers work, tinker with manual file placement, SSH connectivity and other pleasures of system administrators. Registration, a couple of clicks and a platform for a project of any scale is ready.