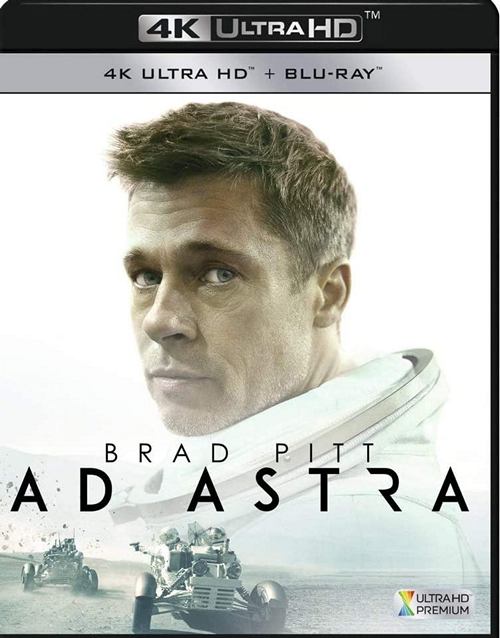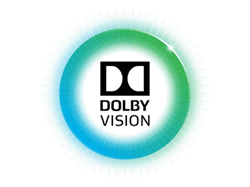 Movie Information
Title: To the stars
original name: Ad Astra
Release year: 2019
Genre: Fantasy , Thriller , Drama , Detective , Adventure
Directed by: James Gray
Cast: Brad Pitt, Tommy Lee Jones, Ruth Negga, Donald Sutherland, Kimberley Elise, Lauren Dean, Donnie Keshawartz, Sean Blakemore, Bobby Nish, Lisa Gay Hamilton
About movie:
Near future. A few years ago, humanity launched the Lima Project, a search for extraterrestrial life, led by Captain Clifford McBride. The last signal of the expedition was recorded in the Neptune region, and since then nothing has been known about its fate. Captain McBride himself became a hero and the most famous astronaut, inspiring many to explore space. Sixteen years after the disappearance of Project Lima, strange bursts of energy begin to occur on Earth, disabling electrical systems and wreaking havoc and destruction. According to the American space agency, the signal comes from Neptune, and now the son of the famous astronaut, Major Roy McBride, is entrusted with a responsible mission. He must get to the Martian base and from there try to contact the supposedly living father.

Country: USA, China, Brazil
Studio: New Regency Pictures, Bona Film Group, Keep Your Head
Duration: 02:03:02
Translation: Dubbed[iTunes], professional two-voice, copyright
File
Format: MKV
Codec: H.265
Quality: UHD BDRemux 2160p[HYBRID]
Video: HEVC HDR, Dolby Vision Profile 8 , 47.9 Mbps, 3840×2160, 23.976 fps
Sound:
Audio #1 Russian: AC3, 48.0 kHz, 5.1 ch, 384 Kbps [Dub, iTunes]
Audio #2 Russian: AC3, 48.0 kHz, 5.1 ch, 448 Kbps [AVO, Y. Serbin]
Audio #3 Ukrainian: AC3, 48.0 kHz, 2.0 ch, 160 Kbps [Dub, iTunes]
Audio #4 English: Dolby TrueHD/Atmos, 48.0 kHz, 7.1 ch, 3388 Kbps [Original]
Audio #5 English: AC3, 48.0 kHz, 5.1 ch, 640 Kbps [Original]
Audio #6 English: AC3, 48.0 kHz, 2.0 ch, 224 Kbps [Commentary by Director James Gray]
Subtitles: Russian(forced, full), Ukrainian(forced, full), English(full, SDH, Colored, commentary)
Note: Hybrid release obtained by merging UHD BDRemux HDR + Web-DL 2160p Dolby vision RPU
Additional Information:
This kind of release in MKV is made in the 8th Dolby Vision profile for playback on DV-enabled devices. Tested on TV boxes: Nvidia Shield 2019, Zidoo Z1000 Pro, Ugoos AM6+, TiVo Stream 4K, also on Android TVs: Sony XG/XH and Phillips. On devices without Dolby Vision support, regular HDR10 will play.
Software players for DV playback (on supported devices): Vimu Player 8.8.8 (and higher), Kodi 19 (special build with DV support), ExoPlayer, JustPlayer.
mediainfo
Video
ID : 1
Format : HEVC
Format/Info : High Efficiency Video Coding
Format profile : Main 10@L5.1@High
HDR format : Dolby Vision, Version 1.0, dvhe.08.06, BL+RPU, HDR10 compatible / SMPTE ST 2086, HDR10 compatible
Codec ID : V_MPEGH/ISO/HEVC
Duration : 2 h 3 min
Bit rate : 47.9 Mb/s
Width : 3 840 pixels
Height : 2 160 pixels
Display aspect ratio : 16:9
Frame rate mode : Constant
Frame rate : 23.976 (24000/1001) FPS
Color space : YUV
Chroma subsampling : 4:2:0 (Type 2)
Bit depth : 10 bits
Bits/( Pixel*Frame) : 0.241
Stream size : 41.2 GiB (90%)
Title : Ad Astra (2019)
Language : English
Default : Yes
Forced : No
Color range : Limited
Color primaries : BT.2020
Transfer characteristics : PQ
Matrix coefficients : BT.2020 non-constant
Mastering display color primaries : Display P3
Mastering display luminance : min: 0.0050 cd/m2, max: 1000 cd/m2
Audio #1
ID : 2
Format : AC-3
Format/Info : Audio Coding 3
Commercial name : Dolby Digital
Codec ID : A_AC3
Duration : 2 h 3 min
Bit rate mode : Constant
Bit rate : 384 kb/s
Channel(s) : 6 channels
Channel layout : LRC LFE Ls Rs
Sampling rate : 48.0 kHz
Frame rate : 31.250 FPS (1536 SPF)
Compression mode : Lossy
Stream size : 338 MiB (1%)
Ti tle : Dub, iTunes
Language : Russian
Service kind : Complete Main
Default : Yes
Forced : No
Audio #2
ID : 3
Format : AC-3
Format/Info : Audio Coding 3
Commercial name : Dolby Digital
Codec ID : A_AC3
Duration : 2 h 3 min< br/> Bit rate mode : Constant
Bit rate : 448 kb/s
Channel(s) : 6 channels
Channel layout : LRC LFE Ls Rs
Sampling rate : 48.0 kHz
Frame rate : 31.250 FPS (1536 SPF)
Compression mode : Lossy
Stream size : 394 MiB (1%)
Title : AVO, Yu.Serbin
Language : Russian
Service kind : Complete Main
Default : No
Forced : No
Audio #3
ID : 4
Format : AC- 3
Format/Info : Audio Coding 3
Commercial name : Dolby Digital
Codec ID : A_AC3
Duration : 2 h 3 min
Bit rate mode : Constant
Bit rate : 160 kb/s
Channel(s) : 2 channels
Channel layout : LR
Sampling rate : 48.0 kHz
Frame r ate : 31.250 FPS (1536 SPF)
Compression mode : Lossy
Stream size : 141 MiB (0%)
Title : Dub, iTunes
Language : Ukrainian
Service kind : Complete Main
Default : No
Forced : No
Audio #4
ID : 5
Format : MLP FBA 16-ch
Format/Info : Meridian Lossless Packing FBA with 16-channel presentation
Commercial name : Dolby TrueHD with Dolby Atmos
Codec ID : A_TRUEHD
Duration : 2 h 3 min
Bit rate mode : Variable
Bit rate : 3 388 kb/s
Maximum bit rate : 6 165 kb/s
Channel(s) : 8 channels
Channel layout : LRC LFE Ls Rs Lb Rb
Sampling rate : 48.0 kHz
Frame rate : 1 200.000 FPS (40 SPF)
Compression mode : Lossless
Stream size : 2.91 GiB (6%)
Title : Original
Language : English
Default : No
Forced : No
Number of dynamic objects : 13
Bed channel count : 1 channel
Bed channel configuration : LFE
Audio #5
ID : 6
F ormat : AC-3
Format/Info : Audio Coding 3
Commercial name : Dolby Digital
Codec ID : A_AC3
Duration : 2 h 3 min
Bit rate mode : Constant
Bit rate : 640 kb/s
Channel(s) : 6 channels
Channel layout : LRC LFE Ls Rs
Sampling rate : 48.0 kHz
Frame rate : 31.250 FPS (1536 SPF)
Compression mode : Lossy
Stream size : 563 MiB (1%)
Title : Original
Language : English
Service kind : Complete Main
Default : No
Forced : No
Audio #6
ID : 7
Format : AC-3
Format/Info : Audio Coding 3
Commercial name : Dolby Digital
Codec ID : A_AC3
Duration : 2 h 3 min
Bit rate mode : Constant
Bit rate : 224 kb/s< br/> Channel(s) : 2 channels
Channel layout : LR
Sampling rate : 48.0 kHz
Frame rate : 31.250 FPS (1536 SPF)
Compression mode : Lossy
Stream size : 197 MiB (0%)
Title : Commentary by Director James Gray
Language : English
Service kind : Complete Main
Default : No
Forced : No
Text #1
ID : 8
Format : UTF-8
Codec ID : S_TEXT/UTF8
Codec ID/Info : UTF-8 Plain Text
Duration : 2 h 2 min
Bit rate : 1 b/s
Count of elements : 22
Stream size : 941 Bytes (0%)
Title : Forced
Language : Russian
Default : Yes
Forced : No
< p>Text #2
ID : 9
Format : UTF-8
Codec ID : S_TEXT/UTF8
Codec ID/Info : UTF-8 Plain Text
Duration : 2 h 2 min
Bit rate : 68 b/s
Count of elements : 1074
Stream size : 61.6 KiB (0%)
Title : Full
Language : Russian
Default : No
Forced : No
Text #3
ID : 10
Format : UTF-8
Codec ID : S_TEXT /UTF8
Codec ID/Info : UTF-8 Plain Text
Duration : 2 h 2 min
Bit rate : 1 b/s
Count of elements : 27
Stream size : 1.17 KiB (0%)
Title : Forced
Language : Ukrainian
Default : No
Forced : No
Text #4
ID : 11
Format : UTF-8
Codec ID : S_TEXT/UTF8
Codec ID/Info : UTF-8 Plain Text
Duration : 2 h 2 min
Bit rate : 68 b/s
Count of elements : 1082
Stream size : 61.3 KiB (0 %)
Title : Full
Language : Ukrainian
Default : No
Forced : No
Text #5
ID : 12
Format : UTF-8
Codec ID : S_TEXT/UTF8
Codec ID/Info : UTF-8 Plain Text
Duration : 1 h 50 min
Bit rate : 50 b/ s
Count of elements : 1260
Stream size : 41.1 KiB (0%)
Title : Full
Language : English
Default : No
Forced : No
Text #6
ID : 13
Format : UTF-8
Codec ID : S_TEXT/UTF8
Codec ID/Info : UTF-8 Plain Text
Duration : 1 h 50 min
Bit rate : 57 b/s
Count of elements : 1395
Stream size : 46.4 KiB (0%)
Title : SDH
Language : English
Default : No
Forced : No
Text #7
ID : 14
Format : UTF-8
Codec ID : S_TEXT/UTF8
Codec ID/Info : UTF-8 Plain Text
Duration : 1 h 50 min
Bit rate : 81 b/s
Count of elements : 1395
Stream size : 66.4 KiB (0%)
Title : SDH Colored
Language : English
Default : No
Forced : No
Text #8
ID : 15
Format : UTF-8
Codec ID : S_TEXT/UTF8
Codec ID/Info : UTF-8 Plain Text
Duration : 1 h 53 min
Bit rate : 124 b/s
Count of elements : 1957
Stream size : 103 KiB (0%)
Title : Commentary
Language : English
Default : No
Forced : No
Menu
00:00:00.000 : en:Chapter 1
00: 04:22.679 : en:Chapter 2
00:08:48.695 : en:Chapter 3
00:16:25.776 : en:Chapter 4
00:22:33.811 : en:Chapter 5
00:30:08.515 : en:Chapter 6
00:35:08.273 : en:Chapter 7
00:40:33.348 : en:Chapter 8
00:44: 45.391 : en:Chapter 9
00:48:56.809 : en:Chapter 10
00:53:51.812 : en:Chapter 11
00:56:43.775 : en:Chapter 12
01:01:31.897 : en:Chapter 13
01:07:23.873 : en:Chapter 14
01:12:12.411 : en:Chapter 15
01:16:59.114 : en:Chapter 16
01:21:35.182 : en:Chapter 17
01:24:42.661 : en:Chapter 18
01:31:16.554 : en:Chapter 19
01:36:27.031 : en:Chapter 20
01:40:59.595 : en:Chapter 21
01:46:26.589 : en: Chapter 22
01:50:00.052 : en:Chapter 23
01:53:17.791 : en:Chapter 24