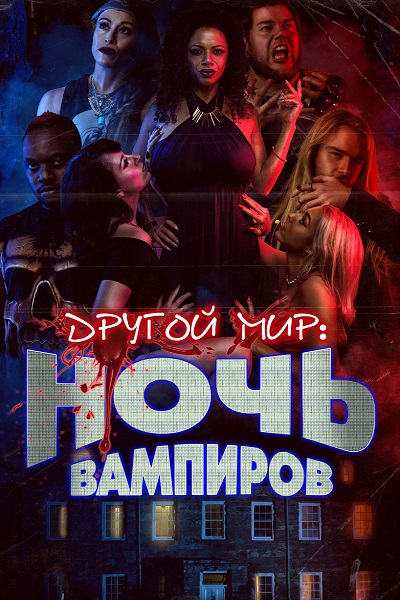 Movie Information
Title: Night of the Vampires
original name: Bite Night
Release year: 2022
Genre: Horror , detective
Directed by: Maria Lee Metheringham
Cast: Dani Thompson, Rachel Brownstein, Marcella Edgecombe-Craig, MJ Dixon, Maria Lee Metheringham, Martha Nicklas, Nick Hardy, Will Metheringham, Jerry De Borg, Donna Newing
About movie:
A rock concert is in full swing in one of the clubs. The female trio captivated the excited audience not only with their sweet voices and rhythmic compositions, but also with the mysterious magnetism that emanates from the stage. At the end of the evening, six lucky people are randomly invited to an after-party at the house of mysterious singers who promise their guests an unforgettable evening and reveal many secrets about themselves. An old mansion, located in the countryside, intrigues a motley company of winners, and even scares some. It soon turns out that they really have something to fear, because all this is part of a cunning plan for a cruel game, thought out by the hostesses of the house.

Country: UK
Studio: Great Northern Productions UK
Duration: 01:30:13
Translation: Professional (polyphonic) [Official sound]
File
Codec: MPEG-4 AVC
Quality: WEB-DL 1080p
Video: MPEG-4 AVC, 5315 Kbps, 1920×800
Sound: Russian, English (AC3, 6 ch, 384 Kbps)
Release from:

There are no ads of any kind.