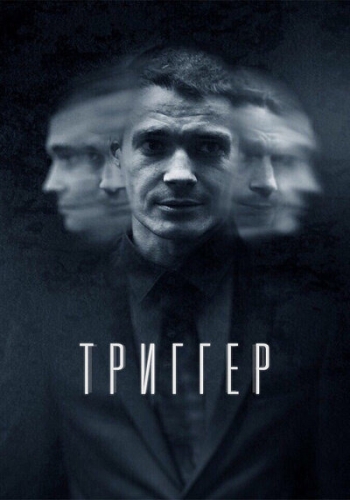 Movie Information
Name: Trigger
Release year: 2021
Genre: Drama
Director: Igor Tverdokhlebov
Cast: Maxim Matveev, Igor Kostolevsky, Svetlana Ivanova, Victoria Maslova, Mark Yusef, Roman Mayakin, Vladislav Tiron, Angelina Strechina, Marianna Schultz, Daniil Vorobyov, Andrey Merzlikin, Makar Zaporizhsky, Sabina Akhmedova, Ekaterina Varnava, Svetlana Ustinova, Daria Konyzheva , Madeleine Dzhabrailova, Lena Tronina, Sergey Gilev, Oleg Osipov (II), Andrei Nazimov, Nikolai Schreiber, Yana Sexte, Anton Khabarov, Alexei Rozin, Elena Khabarova, Zoya Berber, Oleg Evteev, Vsevolod Boldin, Garik Aivazov, Helga Filippova, Pavel Vorozhtsov, Artyom Bystrov, Alena Malakhova, Alexander Sergeev (II), Dmitry Ovchinnikov, Elvira Sinelnik, Alexandra Babaskina, Yulia Bedareva, Karine Aslanyan, Maria Remer, Alla Malkova, Arina Gorbacheva, Alexandra Buryanova, Yulia Belyaeva, Nika Vigel, Margarita Dyachenkova, Yaroslav Doronin, Sergey Lobyntsev, Artyom Osipov, Evgeny Dobryakov, Ekaterina Shevchenko, Andrey Dudnikov, Liana Griba, Alexander Lavrov (II), Fedor Fedoseev, Ivan Egorov (II), Sergey Arbatsky, Kristina Vainas, Ksenia Dubnik, Alexander Myakushko, Yana Sivakova, Maxim Demchenko (II), Maxim Dromashko, Rafael Khanbekov, Sergey Novosad, Elvira Tsymbal
About movie:
Upon learning of the death of a loved one, Artem Streletsky decides to leave the clinic, where he spent more than a year, recovering from the devastating events of the first season. He wants to get to the bottom of the truth and understand what really happened. And in parallel, he returns to practice – Artem is ready to help everyone and everyone: children of domestic tyrants, victims of violence, those who have lost relatives or feel unwanted, those who are afraid to have children, and those who do not accept their children. Streletsky leads people through their past, shows where problems grow and takes on the most difficult cases. Easily helping others, he becomes increasingly entangled in his own feelings and relationships with friends and enemies. But now in his life there is one next to whom he can be just himself.

Country: Russia
Studio: PK Sreda LLC
Duration: 16x ~ 00:52:00
Language: Russian
Premiere: January 07, 2022 (KinoPoisk HD)
Note: No ads
File
Format: AVI
Quality: WEB-DLRip
Video: XviD, ~ 1555 Kbps, 720×400
Audio #01: AC3, 2 ch, 192 kbps | censored
Audio #02: AC3, 2 ch, 192 kbps | Uncensored 18+
Subtitles: Russian (full) – separately
sample