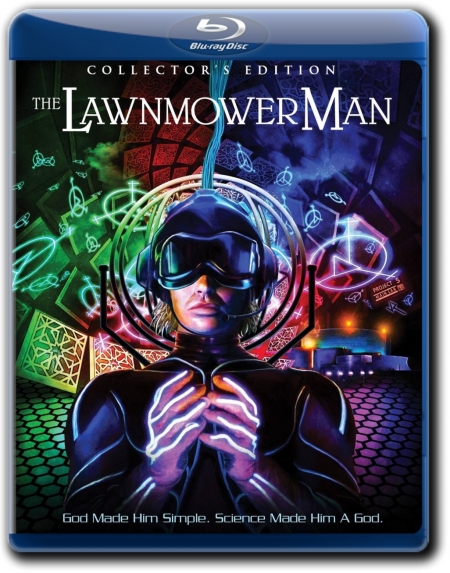 Movie Information
Title : Lawn mower
original name : The Lawnmower Man
Released : 1992
Genre : Horror , fantasy
Directed by : Brett Leonard
Cast : Jeff Fahey, Pierce Brosnan, Jenny Wright, Mark Bringleson, Geoffrey Lewis, Jeremy Slate, Dean Norris, Colleen Coffey , Jim Landis / Jim Landis, Troy Evans / Troy Evans, Rosalee Mayeux / Rosalee Mayeux
About movie :
A young talented scientist, Trace, experiments on a mentally handicapped lawn mower Job using high computer technology in combination with drugs. Trace introduces Jobe into virtual reality – a three-dimensional computer world. The scientist manages to develop the mental abilities of yesterday's idiot to a supergenius. But the military secretly intervenes in the course of the experiment, and the test subject turns into a super-intelligent psychopathic monster in human form, who has claims to world domination.

Country : UK, USA, Japan
Studio : Allied Vision, Fuji Eight Company Ltd., Lane Pringle Productions
Duration : 2:20:53
Translation :: Professional (multi-voiced voice-over) |R5 by Lizard|
File
Quality : BDRip [The. lawn mower. Man.1992.Dir.Cut.1080p.BDRemux.HDCLUB]
Video : Xvid 67, 720×384, 23.976 fps, ~1450 kbit/s
Audio : AC3 5.1, ~448 kbit/s, 48 kHz
Subtitles : no