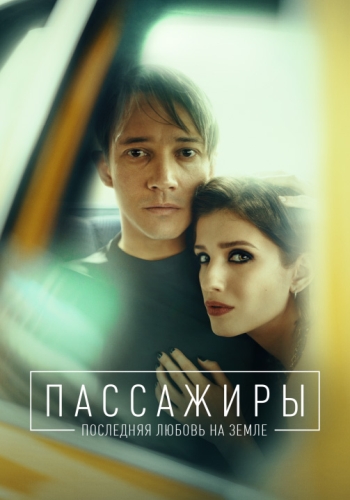 Original title: Passengers. Last love on earth
Release year: 2022
Genre: Drama , Mystery
Director: Artyom Litvinenko
Cast: Sergei Gilyov, Anna Chipovskaya, Kirill Kyaro, Nadezhda Markina, Irina Rakhmanova, Sergei Shakurov, Natalia Vdovina, Nikita Kologrivy, Evgeny Sidikhin, Veronika Mohireva, Yuri Chursin, Olga Naumenko, Lev Malishava, Evgenia Gromova, Alexandra Bulycheva, Danil Ivanov , Polina Dolindo, Ivan Verkhovykh, Inga Fischler, Ruslan Dzhaibekov, Nikita Duvbanov
About the series: At the end of the first season, the driver of an unusual taxi, Andrey, completed his mission: he helped almost three hundred souls, stuck between the world of the living and the other world, to get to the "transition point". Kirill, one of Andrey's "unsuccessful" passengers, should continue his work. Cyril was put in the driver's seat because he ruined people's lives by addicting them to illegal substances. Now the hero must carry the same number of passengers as the people suffered through his fault. Kirill, the new yellow Mercedes driver, faces the difficult task of learning the sensitivity and empathy needed to communicate with taxi customers. After all, he needs to help the souls stuck in this world to get to the "transition point", having learned what keeps them on Earth and does not allow them to leave the world of the living. Passenger Mary, who is also stuck between two worlds, will help Cyril in the "transportation of souls". Now Cyril will have to pass the test not only with other people's problems, but also with his own feelings. Do Cyril and Mary have the opportunity to correct the mistakes of the past and where will their relationship lead?
Country: Russia
Studio: Film company "START"
Duration: 6x ~ 00:25:00
File
Codec: h.264
Quality: WEB-DLRip-AVC
Video: MPEG-4 AVC, ~1600 Kbps, 1024×432, 25 fps
Audio: AC3, 2 ch, 192 kbps
Language: Russian
Subtitles : No
Release from: