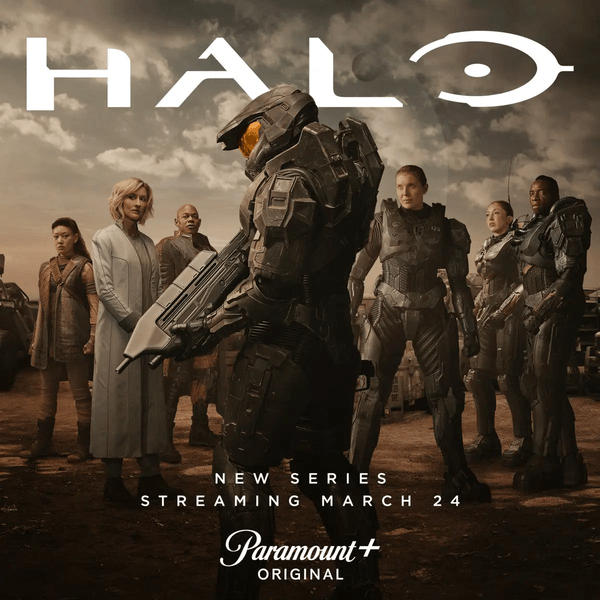 Movie Information
Title: halo
original name: halo
Release year: 2022
Genre: fantasy , action
Director: Otto Bathurst, Jonathan Liebesman, Roel Rein
Cast: Pablo Schreiber, Natasha McElhone, Yerin Ha, Bokeem Woodbine, Jen Taylor, Shabana Azmi, Olivia Grant, Charlie Murphy, Kate Kennedy, Bentley Kalu
Synopsis: Halo is an adaptation of the action fantasy game franchise of the same name developed by writers Steven Caine (The Last Ship) and Kyle Killen (The Awakening) for Paramount+. The project started back in 2013, when the initiator and one of the producers of the adaptation was Steven Spielberg. As in the game, the series tells about the war of earthlings with the Covenant, a theocratic alliance of alien civilizations. The timeline of the show differs somewhat from the chronology of the games, however, the plot is also centered on a hero named Master Chief. Pablo Schreiber ("American Gods"), Natasha McElhone ("California"), Jan Taylor, Bokeem Woodbine ("Fargo") played the main roles in the series.
For several years, the forces of the United Nations Space Command have been at war with the Covenant Empire, gradually losing ground. However, Earth scientists have developed Project Spartan II, a program to create super-soldiers through biological and mechanical improvements, on which the Command has high hopes. A group of Spartans led by Master Chief (Pablo Schreiber) arrives on one of the planets to clean up the local colony from Covenant aliens, but during the operation, almost the entire population of the colony dies, except for the teenage girl Kwan A (Erin Ha). Master Chief is instructed to deliver her to the Command so that she can share information about what she saw, but during the flight, the order is changed to kill Kwan. For the first time in his life, an unquestioningly obedient soldier disobeys and hides on a ship carrying a mysterious alien technology that could turn the tide of a war…

Country :

USA
Duration : ~00:55:00 episode
Translation : Professional (poly-voiced, voice-over) AlexFilm
File
Quality : WEB-DLRip
Format : AVI
Video : 704×352 at 24.000 fps, XviD, ~1700 kbps avg
Audio #1 :

Russian: 48 kHz, AC3, 2/0 (L,R) ch, ~192 kbps avg |Voiceous voice-over, AlexFilm|
Audio #2 :

English: 48 kHz, AC3, 2/0 (L,R) ch, ~192 kbps avg
Subtitles : Russian, English (SDH)
***Note: No ads
*** Release: Wentworth_Miller
Distribution is carried out by adding new series