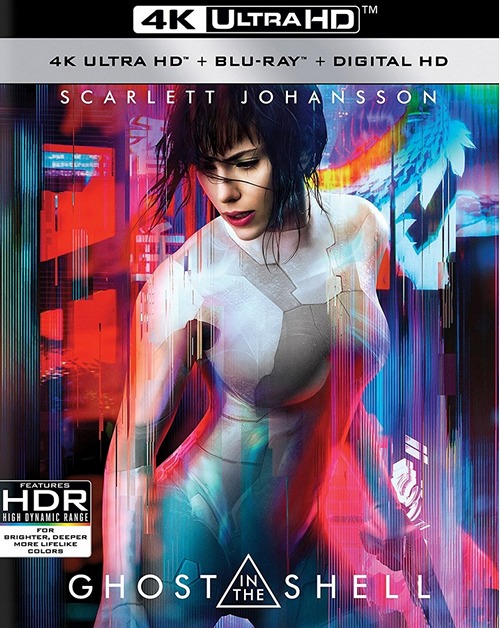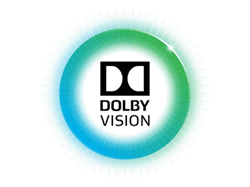 Movie Information
Title: Ghost in the Shell
Título original: Ghost in the Shell
Release year: 2017
Genre: Fantasy , Action , Thriller , Drama , Crime , Detective
Directed by: Rupert Sanders
Cast: Scarlett Johansson, Johan Philip Asbek, Takeshi Kitano, Juliette Binoche, Michael Pitt, Chin Han, Danusya Samal, Lasarus Ratuere, Yutaka Izumihara, Tawanda Manimo
About movie:
Cyber technologies have subjugated all spheres of life, and the most dangerous criminals have moved into the virtual space. A hybrid cyborg at the head of an elite police force is on the trail of a powerful hacker.

Country: USA
Studio: Arad Productions, DreamWorks, Grosvenor Park Productions
Duration: 01:46:56
Translation: Dubbed[License], professional two-voice, copyright
File
Format: MKV
Codec: H.265
Quality: UHD BDRemux 2160p[HYBRID]
Video: HEVC HDR, Dolby Vision Profile 8 , 64.0 Mbps, 3840×2160, 23.976 fps
Sound:
Audio #1 Russian: EAC3, 48.0 kHz, 5.1 ch, 640 Kbps [Dubbed, Netflix]
Audio #2 Russian: DTS-HD MA, 48.0 kHz, 5.1 ch, 4687 Kbps [AVO, Yu.Nemakhov]
Audio #3 Russian: AC3, 48.0 kHz, 5.1 ch, 640 Kbps [AVO, A. Gavrilov]
Audio #4 Ukrainian: AC3, 48.0 kHz, 2.0 ch, 192 Kbps [Dub]
Audio #5 English: Dolby TrueHD/Atmos, 48.0 kHz, 7.1 ch, 4131 Kbps [Original]
Audio #6 English: AC3, 48.0 kHz, 5.1 ch, 640 Kbps [Original]
Subtitles: Russian(forced, full), English(full, SDH, Colored)
Note: Hybrid release obtained by merging UHD BDRemux HDR + Web-DL 2160p Dolby vision RPU
Additional Information:
This kind of release in MKV is made in the 8th Dolby Vision profile for playback on DV-enabled devices. Tested on TV boxes: Nvidia Shield 2019, Zidoo Z1000 Pro, Ugoos AM6+, TiVo Stream 4K, also on Android TVs: Sony XG/XH and Phillips. On devices without Dolby Vision support, regular HDR10 will play.
Software players for DV playback (on supported devices): Vimu Player 8.8.8 (and higher), Kodi 19 (special build with DV support), ExoPlayer, JustPlayer.
mediainfo
Video
ID : 1
Format : HEVC
Format/Info : High Efficiency Video Coding
Format profile : Main 10@L5.1@High
HDR format : Dolby Vision, Version 1.0, dvhe.08.06, BL+RPU, HDR10 compatible / SMPTE ST 2086, HDR10 compatible
Codec ID : V_MPEGH/ISO/HEVC< br/> Duration : 1 h 46 min
Bit rate : 64.0 Mb/s
Width : 3 840 pixels
Height : 2 160 pixels
Display aspect ratio : 16:9< br/> Frame rate mode : Constant
Frame rate : 23.976 (2400 0/1001) FPS
Color space : YUV
Chroma subsampling : 4:2:0 (Type 2)
Bit depth : 10 bits
Bits/(Pixel*Frame) : 0.322
Stream size : 47.8 GiB (85%)
Title : Ghost in the Shell (2017)
Writing library : ATEME Titan File 3.8.3 (4.8.3.0)
Language : English
Default : Yes
Forced : No
Color range : Limited
Color primaries : BT.2020
Transfer characteristics : PQ
Matrix coefficients : BT .2020 non-constant
Mastering display color primaries : Display P3
Mastering display luminance : min: 0.0050 cd/m2, max: 1000 cd/m2
Audio #1
ID : 2
Format : E-AC-3
Format/Info : Enhanced AC-3
Commercial name : Dolby Digital Plus
Codec ID : A_EAC3
Duration : 1 h 48 min
Bit rate mode : Constant
Bit rate : 640 kb/s
Channel(s) : 6 channels
Channel layout : LRC LFE Ls Rs
Sampling rate : 48.0 kHz
Frame rate : 31.250 FPS (1536 SPF)
Compression mode : Lossy
Stream size : 494 MiB (1%)
Title : Dub, Netflix
Language : Russian
Service kind : Complete Main
Default : Yes
Forced : No
Audio #2
ID : 3
Format : DTS XLL
Format/Info : Digital Theater Systems
Commercial name : DTS-HD Master Audio
Codec ID : A_DTS
Duration : 1 h 46 min
Bit rate mode : Variable
Bit rate : 4 687 kb/s
Channel(s) : 8 channels
Channel layout : CLR LFE Lb Rb Lss Rss
Sampling rate : 48.0 kHz
Frame rate : 93.750 FPS (512 SPF)
Bit depth : 24 bits
Compression mode : Lossless
Stream size : 3.50 GiB (6%)
Title : AVO, Yu.Nemakhov
Language : Russian
Default : No
Forced : No< /p>
Audio #3
ID : 4
Format : AC-3
Format/Info : Audio Coding 3
Commercial name : Dolby Digital
Codec ID : A_AC3
Duration : 1 h 46 min
Bit rate mode : Constant
Bit rate : 640 kb/s
Channel(s) : 6 chan nels
Channel layout : LRC LFE Ls Rs
Sampling rate : 48.0 kHz
Frame rate : 31.250 FPS (1536 SPF)
Compression mode : Lossy
Stream size : 490 MiB (1%)
Title : AVO, A.Gavrilov
Language : Russian
Service kind : Complete Main
Default : No
Forced : No
Audio #4
ID : 5
Format : AC-3
Format/Info : Audio Coding 3
Commercial name : Dolby Digital
Codec ID : A_AC3
Duration : 1 h 46 min
Bit rate mode : Constant
Bit rate : 192 kb/s
Channel(s) : 2 channels
Channel layout : LR< br/> Sampling rate : 48.0 kHz
Frame rate : 31.250 FPS (1536 SPF)
Compression mode : Lossy
Stream size : 147 MiB (0%)
Title : Dub< br/> Language : Ukrainian
Service kind : Complete Main
Default : No
Forced : No
Audio #5
ID : 6
Format : MLP FBA 16-ch
Format/Info : Meridian Lossless Packing FBA with 16-channel presentation
Commercial name : Dolby TrueHD with Dolby Atmos
Codec ID : A_TRUEHD
Duration : 1 h 46 min
Bit rate mode : Variable
Bit rate : 4 131 kb/s
Maximum bit rate : 7 710 kb/s
Channel(s) : 8 channels
Channel layout : LRC LFE Ls Rs Lb Rb
Sampling rate : 48.0 kHz
Frame rate : 1 200.000 FPS (40 SPF)
Compression mode : Lossless
Stream size : 3.09 GiB (6%)
Title : Original
Language : English
Default : No
Forced : No
Number of dynamic objects : 11
Bed channel count : 1 channel
Bed channel configuration : LFE
Audio #6
ID : 7
Format : AC-3
Format/Info : Audio Coding 3
Commercial name : Dolby Digital
Format settings : Dolby Surround EX
Codec ID : A_AC3
Duration : 1 h 46 min
Bit rate mode : Constant
Bit rate : 640 kb/s
Channel(s) : 6 channels
Channel layout : LRC LFE Ls Rs< br/> Sampling rate : 48.0 kHz
Frame rate : 31.250 FPS (1536 SPF )
Compression mode : Lossy
Stream size : 489 MiB (1%)
Title : Original
Language : English
Service kind : Complete Main
Default : No
Forced : No
Text #1
ID : 8
Format : UTF-8
Codec ID : S_TEXT/UTF8
Codec ID/Info : UTF-8 Plain Text
Duration : 1 h 44 min
Bit rate : 4 b/s
Count of elements : 75
Stream size : 3.56 KiB (0 %)
Title : Forced
Language : Russian
Default : Yes
Forced : No
Text #2
ID : 9
Format : UTF-8
Codec ID : S_TEXT/UTF8
Codec ID/Info : UTF-8 Plain Text
Duration : 1 h 44 min
Bit rate : 56 b/ s
Count of elements : 916
Stream size : 43.0 KiB (0%)
Title : Full
Language : Russian
Default : No
Forced : No
Text #3
ID : 10
Format : UTF-8
Codec ID : S_TEXT/UTF8
Codec ID/Info : UTF-8 Plain Text
Duration : 1 h 34 min
Bit rate : 34 b/s
Count of ele ments : 884
Stream size : 24.1 KiB (0%)
Title : Full
Language : English
Default : No
Forced : No
Text #4
ID : 11
Format : UTF-8
Codec ID : S_TEXT/UTF8
Codec ID/Info : UTF-8 Plain Text
Duration : 1 h 35 min
Bit rate : 41 b/s
Count of elements : 1119
Stream size : 29.1 KiB (0%)
Title : SDH
Language : English
Default : No
Forced : No
Text #5
ID : 12
Format : UTF-8
Codec ID : S_TEXT/ UTF8
Codec ID/Info : UTF-8 Plain Text
Duration : 1 h 35 min
Bit rate : 39 b/s
Count of elements : 1129
Stream size : 27.7 KiB (0%)
Title : SDH Colored
Language : English
Default : No
Forced : No
Menu
00 :00:00.000 : en:Chapter 1
00:08:09.363 : en:Chapter 2
00:14:40.004 : en:Chapter 3
00:21:26.535 : en:Chapter 4
00:28:02.722 : en:Chapter 5
00:34:13.259 : en:Chapter 6
00:39:27.656 : e n:Chapter 7
00:43:57.843 : en:Chapter 8
00:51:49.856 : en:Chapter 9
00:55:19.107 : en:Chapter 10
01:01:06.913 : en:Chapter 11
01:07:49.774 : en:Chapter 12
01:14:37.014 : en:Chapter 13
01:20:31.785 : en: Chapter 14
01:27:46.219 : en:Chapter 15
01:33:41.449 : en:Chapter 16
01:38:00.124 : en:Chapter 17
p>