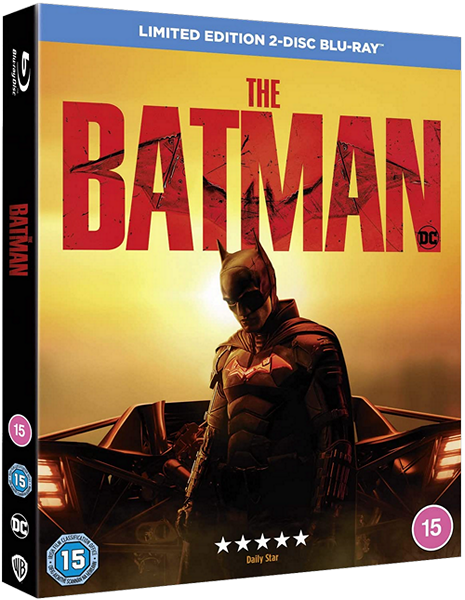 Release year:
2022
Production:
USA
Genre: Detective , Crime , Drama , Action

Duration: 02:56:11

Translation: Professional (multi-voiced voice-over) [HDRezka Studio]

Subtitles: Russian (Forced, 2xFull)

Chapter navigation: yes

---
Directed by: Matt Reeves
Cast: Robert Pattinson, Zoë Kravitz, Colin Farrell, Jeffrey Wright, Paul Dano, Jamie Lawson, Andy Serkis, John Turturro, Peter Sarsgaard, Con O'Neill, Max Carver, Charlie Carver, Mark Killin

---
Synopsis:
Two years of fighting crime in the guise of Batman lead Bruce Wayne into the darkest corners of Gotham City. When a mysterious killer is revealed that threatens the city's elite, Batman plunges into the bowels of the criminal world, where Catwoman Selina Kyle, Oswald Cobblepot, known as the Penguin, Carmine Falcone and Edward Nashton – aka the Riddler. With the help of his allies – Alfred Pennyworth and Lieutenant James Gordon – Wayne will have to expose the villain and restore justice among the corrupt government that poisons the life of Gotham.
---
---
Quality:
BDRip-AVC
Format: MKV

Video: AVC, 1032×432 (2.40:1), 1327 kbps, 23.976 fps

Audio: 48 kHz, AC3, 5.1, 448 kbps