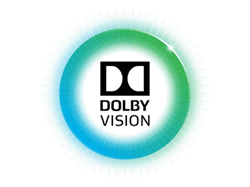 Movie Information
Title: Moon Knight
original name: Moon Knight
Release year: 2022
Genre: Horror , Science Fiction , Fantasy , Action , Drama , Adventure
Director: Justin Benson, Mohamed Diab, Aaron Moorehead
Cast: Oscar Isaac, Ethan Hawke, May Calamawi, Gaspard Ulliel, F. Murray Abraham, Fernanda Andrade, Sofia Asir, Diana Bermudez, Ann Akin, Ray Lucas and others.
About movie:
Based on the Marvel comics character created by writer Doug Moench and artist Don Perlin, Moon Knight from executive producer Jeremy Slater tells the story of Stephen Grant (Oscar Isaac), a mild-mannered "souvenir seller" living alone in London near the museum where he works. The former Marine worked for the CIA for a long time, after which he became a mercenary. Being on the verge of life and death, he was resurrected by an ancient deity. He becomes Moon Knight after he created a conduit for the Egyptian moon god Khonsu, who gave him special powers. While Steven would rather spend his days at home or lead visitors through the exhibits of the Ancient Egypt Museum, he usually gets stuck in the gift shop pantry due to his disorganized workplace. Whatever consciousness Steven has, he often loses significant parts of it, along with any memory of what happens whenever he falls into one of his mysterious fugue states. He has a personality disorder that sometimes causes his alter egos to fight in battle. Ethan Hawke and May Calamawi join the series as Arthur Harrow and Layla, respectively.

Country: USA
Studio: Marvel Studios Inc.
Duration: 6x ~ 00:45:00
Translation: Professional polyphonic, dubbed (amateur)
File
Format: MKV
Codec: H.265
Quality: WebDL 2160p
Video: HEVC, HDR10, Dolby Vision Profile 8 , ~22 Mbps, 3840×2160, 24,000 fps
Sound:
Audio #1 Russian: AC3, 48.0 kHz, 5.1 ch, 448 Kbps [ MVO, NewComers ]
Audio #2 Russian: AC3, 48.0 kHz, 5.1 ch, 448 Kbps [ MVO, HDRezka Studio ]
Audio #3 Russian: AC3, 48.0 kHz, 2.0 ch, 256 Kbps [ MVO, Red Head Sound ]
Audio #4 Russian: AC3, 48.0 kHz, 2.0 ch, 320 Kbps [ MVO, Flarrow Films ]
Audio #5 Russian: AC3, 48.0 kHz, 2.0 ch, 384 Kbps [ MVO, RuDub ]
Audio #6 Russian: AC3, 48.0 kHz, 2.0 ch, 384 Kbps [ MVO, LostFilm ]
Audio #7 Russian: AC3, 48.0 kHz, 2.0 ch, 192 Kbps [ MVO, TVShows ]
Audio #8 Ukrainian: AC3, 48.0 kHz, 5.1 ch, 448 Kbps [ MVO, Tsikava Idea ]
Audio #9 English: EAC3+Atmos, 48.0 kHz, 5.1 ch, 768 Kbps
Subtitles: Russian(forced, full(FOCS, Where are the lyrics, Lebowski?)), English(full, SDH)
Note: Hybrid release obtained by merging UHD Web-DL 2160p HDR + Web-DL 2160p Dolby vision RPU
Sample: Google Disk
Additional Information:
This kind of release in MKV is made in the 8th Dolby Vision profile for playback on DV-enabled devices. Tested on Nvidia Shield 2019 TV boxes, Zidoo Z1000 Pro, Ugoos AM6+, TiVo Stream 4K. Not exactly confirmed for playback on Sony XG/XH and Phillips TVs. On devices without Dolby Vision support, regular HDR10 will play.
Software players for DV playback (on supported devices): Vimu Player 8.8.8 (and higher), Kodi 19 (special build with DV support), ExoPlayer, JustPlayer.
media info
Video
Identifier : 1
Format : HEVC
Format/Info : High Efficiency Video Coding
Format Profile : Main 10@L5@Main
HDR format : Dolby Vision, Version 1.0, dvhe.08.06, BL+RPU, HDR10 compatible
Codec ID : V_MPEGH/ISO/HEVC< br/> Duration : 45m 35s
Bitrate : 21.5Mbps
Width : 3840px
Height : 2160px
Aspect Ratio : 16: 9
Frame rate mode : Fixed
Frame rate : 24,000 fps
Color space : YUV
Saturation subsampling : 4:2:0
Bit depth : 10 bit
Bits/(Pixels*Frames) : 0.108
Stream size : 6.85 GB (85%)
Title : Moon Knight S01E01 (2022) – HYBRID by DVT
Encoding library : x265 3.5:[Linux][GCC 9.3.0][64 bit] 10bit
Program settings : cpuid=1111039 / frame-threads=1 / numa-pools=16 / wpp / no-pmode / no-pme / no-psnr / no-ssim / log-level=2 / input-csp=1 / input-res=3840×2160 / interlace=0 / total-frames=0 / level-idc=50 / high-tier=0 / uhd -bd=0 / ref=3 / no-allow-non-conformance / repeat-headers / annexb / no-aud / no-hrd / info / hash=0 / no-temporal-layers / no-open-gop / min -keyint=48 / keyint=48 / gop-lookahead=0 / bframes=2 / b-adapt=0 / b-pyramid / bframe-bias=0 / rc-lookahead=48 / lookahead-slices=8 / scenecut=0 / hist-scenecut=0 / radl=0 / no-splice / no-intra-refresh / ctu=32 / min-cu-size=8 / no-rect / no-amp / max-tu-size=16 / tu-inter-depth=2 / tu-intra-depth=2 / limit-tu=0 / rdoq-level= 1 / dynamic-rd=0.00 / no-ssim-rd / signhide / no-tskip / nr-intra=0 / nr-inter=0 / no-constrained-intra / no-strong-intra-smoothing / max-merge= 3 / limit-refs=1 / no-limit-modes / me=1 / subme=2 / merange=44 / temporal-mvp / no-frame-dup / no-hme / weightp / no-weightb / no-analyze- src-pics / deblock=0:0 / no-sao / no-sao-non-deblock / rd=4 / selective-sao=0 / early-skip / rskip / no-fast-intra / no-tskip-fast / no-cu-lossless / b-intra / no-splitrd-skip / rdpenalty=1 / psy-rd=1.60 / psy-rdoq=5.00 / no-rd-refine / no-lossless / cbqpoffs=0 / crqpoffs=0 / rc=abr / bitrate=23000 / qcomp=0.75 / qpstep=4 / stats-write=0 / stats-read=0 / vbv-maxrate=25000 / vbv-bufsize=25000 / vbv-init=0.9 / ipratio=1.40 / pbratio=1.30 / aq-mode=3 / aq -strength=1.00 / no-cutree / zone-count=0 / no-strict-cbr / qg-size=32 / no-rc-grain / qpmax=69 / qpmin=0 / no-const-vbv / sar=1 / overscan=0 / videoformat=5 / range=0 / colorprim=9 / transfer=16 / colormatrix=9 / chromaloc=0 / display-window=0 / cll=0,0 / min-luma=0 / max-luma =1023 / log2-max-poc-lsb=8 / vui-timing-info / vui-hrd-info / slices=1 / no-opt-qp-pps / no-opt-ref-list-length-pps / no -multi-pass-opt-rps / scenecut-bias=0.00 / hist-threshold=0.01 / no-opt-cu-delta-qp / no-aq-motion / no-hdr10 / hdr10-opt / no-dhdr10-opt / no-idr-recovery-sei / analysis-reuse-level=0 / analysis-save-reuse-level=0 / analysis-load-reuse-level=0 / scale-factor=0 / refine-intra=0 / refine -inter=0 / refine-mv=1 / refine-ctu-distortion=0 / no-limit-sao / ctu-info=0 / no-lowpass-dct / refine-analysis-type=0 / copy-pic=1 / max-ausize-factor=1.0 / no-dynamic-refine / no-single-sei / no-hevc-aq / no-svt / no-field / qp-adaptation-range=1.00 / no-scenecut-aware-qpconformance -window-offsets / right=0 / bo ttom=0
Language : English
Default : Yes
Forced : No
Color Range : Limited
Primary Colors : BT.2020
Transfer Features : PQ
Matrix coefficients : BT.2020 non-constant
Audio #1
Identifier : 2
Format : AC-3
Format/Info : Audio Coding 3
Commercial name : Dolby Digital
Codec ID : A_AC3
Duration : 45m 35s
Bitrate type : Constant
Bitrate : 448Kbps
Channels : 6 channels
Channel layout : LRC LFE Ls Rs
Frequency : 48.0 kHz
Frame rate : 31.250 fps (1536 SPF)
Compression method : Lossy
Stream size : 146MB (2%)
Header : MVO, NewComers
Language : Russian
Service kind : Complete Main
Default : Yes
Forced : None
Audio #2
Identifier : 3
Format : AC-3
Format/Info : Audio Coding 3
Commercial name : Dolby Digital
Codec ID : A_AC3
Duration : 45m 35s
Bitrate type : Constant
Bitrate : 448Kbps
Channels : 6 channels
Channel layout : LRC LFE Ls Rs
Frequency : 48.0 kHz
Frame rate : 31.250 fps (1536 SPF)
Compression method : Lossy
Stream size : 146MB (2%)
Title : MVO, HDRezka Studio
Language : Russian
Service kind : Complete Main
Default : None
Forced : None
Audio #3
Identifier : 4
Format : AC-3
Format/Info : Audio Coding 3
Commercial Name : Dolby Digital
Codec Identifier : A_AC3
Duration : 45m 35 sec.
Bit rate type : Constant
Bit rate : 256 Kbps
Channels : 2 channels
Channel layout : LR
Frequency : 48.0 KHz
Frame rate : 31,250 fps (1536 SPF)
Compression method : Lossy
Stream size : 83.5 MB (1%)
Title : MVO, Red Head Sound
Language : Russian
Service kin d : Complete Main
Default : None
Forced : None
Audio #4
Identifier : 5
Format : AC-3
Format/ Information : Audio Coding 3
Commercial Name : Dolby Digital
Codec ID : A_AC3
Duration : 45m 35s
Bitrate Type : Constant
Bitrate : 320Kbps /sec
Channels : 2 channels
Channel layout : LR
Frequency : 48.0 kHz
Frame rate : 31,250 fps (1536 SPF)
Compression method : Lossy
Stream Size : 104MB (1%)
Title : MVO, Flarrow Films
Language : Russian
Service kind : Complete Main
Default : None
Forced : None
Audio #5
Identifier : 6
Format : AC-3
Format/Info : Audio Coding 3
Commercial Name : Dolby Digital
Codec ID : A_AC3
Duration : 45m 35s
Bitrate Type : Constant
Bitrate : 384Kbps
Channels : 2ch
Channel layout : LR
Hour Volume : 48.0 kHz
Frame rate : 31.250 fps (1536 SPF)
Compression method : Lossy
Stream size : 125MB (2%)
Title : MVO , RuDub
Language : Russian
Service kind : Complete Main
Default : No
Forced : No
Audio #6
Identifier : 7< br/> Format : AC-3
Format/Info : Audio Coding 3
Commercial Name : Dolby Digital
Codec ID : A_AC3
Duration : 45m 35s
Bit rate layout : Constant
Bit rate : 384 Kbps
Channels : 2 channels
Channel layout : LR
Frequency : 48.0 kHz
Frame rate : 31.250 frames/sec (1536 SPF)
Compression method : Lossy
Stream size : 125 MB (2%)
Title : MVO, LostFilm
Language : Russian
Service kind : Complete Main
Default : None
Forced : None
Audio #7
ID : 8
Format : AC-3
Format/ Information : Audio Coding 3
Commercial Name : Dolby Di gital
Codec identifier : A_AC3
Duration : 45m 35s
Bitrate type : Constant
Bitrate : 192 Kbps
Channels : 2 channels
Channel layout : LR
Frequency : 48.0 kHz
Frame rate : 31.250 fps (1536 SPF)
Compression method : Lossy
Stream size : 62.6 MB (1%)
Title : MVO, TVShows
Language : Russian
Service kind : Complete Main
Default : None
Forced : None
Audio #8
Identifier : 9
Format : AC-3
Format/Info : Audio Coding 3
Commercial Name : Dolby Digital
Codec Identifier : A_AC3
Duration : 45m 35s
Bitrate Type : Constant
Bitrate : 448Kbps
Channels : 6 Channels
Channel layout : LRC LFE Ls Rs
Frequency : 48.0 kHz
Frame rate : 31.250 fps (1536 SPF)
Compression method : Lossy
Stream size : 146MB (2%)
Title : MVO , Tsikava Idea
Language : Ukr ainian
Service kind : Complete Main
Default : None
Forced : None
Audio #9
Identifier : 10
Format : E-AC -3 JOC
Format/Info : Enhanced AC-3 with Joint Object Coding
Commercial Name : Dolby Digital Plus with Dolby Atmos
Codec ID : A_EAC3
Duration : 45m35
Bit rate layout : Constant
Bit rate : 768 Kbps
Channels : 6 channels
Channel layout : LRC LFE Ls Rs
Frequency : 48.0 KHz< br/> Frame rate : 31,250 fps (1536 SPF)
Compression method : Lossy
Stream size : 250MB (3%)
Title : Original
Language : English
Service kind : Complete Main
Default : None
Forced : None
Complexity index : 16
Number of dynamic objects : 15
Bed channel count : 1 Channel
Bed channel configuration : LFE
Text #1
Identifier : 11
Format : UTF-8
Codec Identifier : S_TEXT/UTF8
Identifier Codec p/Info : UTF-8 Plain Text
Duration : 39m 22s
Bitrate : 4bps
Count of elements : 20
Stream size : 1, 25 KB (0%)
Header : Forced
Language : Russian
Default : Yes
Forced : No
Text #2
Identifier : 12
Format : UTF-8
Codec ID : S_TEXT/UTF8
Codec ID/Info : UTF-8 Plain Text
Duration : 39m 30s
Bitrate : 85 bps
Count of elements : 440
Stream size : 24.9 KB (0%)
Header : FOCS
Language : Russian
Default : No
Forced : No
Text #3
Identifier : 13
Format : UTF-8
Codec Identifier : S_TEXT/UTF8
Codec Identifier /Info : UTF-8 Plain Text
Duration : 37m 52s
Bitrate : 88bps
Count of elements : 451
Stream Size : 24.7KB (0%)
Title : Where are the lyrics, Lebowski?
Language : Russian
Default : Not t
Forced : No
Text #4
ID : 14
Format : UTF-8
Codec ID : S_TEXT/UTF8
Codec ID /Info : UTF-8 Plain Text
Duration : 36m 55s
Bitrate : 58bps
Count of elements : 450
Stream Size : 15.9KB (0%)
Title : Full
Language : English
Default : None
Forced : None
Text #5
Identifier : 15< br/> Format : UTF-8
Codec ID : S_TEXT/UTF8
Codec ID/Info : UTF-8 Plain Text
Duration : 41m 9s
Bitrate : 60 bps
Count of elements : 555
Stream size : 18.4 KB (0%)
Header : SDH
Language : English
Default : None< br/> Forced : No
Menu
00:43:02.583 : en:Credits
Release from:

Dolby Vision Torrents