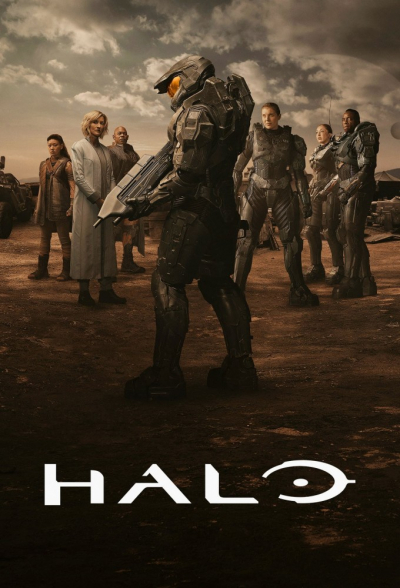 Movie Information
Title: halo
original name: halo
Release year: 2022
Genre: Fantasy , Action
Director: Otto Bathurst, Jonathan Liebesman, Roel Rein
Cast: Pablo Schreiber, Natasha McElhone, Erin Ha, Bokeem Woodbine, Jen Taylor, Shabana Azmi, Olive Gray, Charlie Murphy, Kate Kennedy, Bentley Kalu and others.
About movie:
In the 26th century, a bitter war rages between the earthly forces of the United Nations Space Command and a religious alliance of several alien races. People are struggling to survive, but still losing ground on all fronts. The last hope is the SPARTAN-II project – a program to create enhanced people who should become the most effective weapon in the fight against aliens. Opponents find and destroy the planet along with the Spartans. Only one ship manages to escape – the "Pillar of Autumn", on which the last surviving Spartan John-117 is located. It is he who will change the course of the war when he finds himself on a mysterious alien Halo artifact – the ring world.


Country: USA
Studio: 343 Industries, Amblin Television, Chapter Eleven, Microsoft, Microsoft Studios, One Big Picture, Showtime
Duration: 8x ~ 00:59:00
Translation: Professional (polyphonic, off-screen) NewComers
File
Codec: H.265
Quality: WEB-DL-HEVC 2160p | 4K | HDR
Video: HEVC HDR, 3840×2160, ~13.7 Mbps, 23,976 fps
Audio 1: Russian / AC-3 / 5.1 / 384 kbs
Audio 2: English / E-AC-3 / 5.1 / 384 kbs
Subtitles: Russian (soft sub for Covenant speech)
Attention: Release without ads!
Released by: NewComers