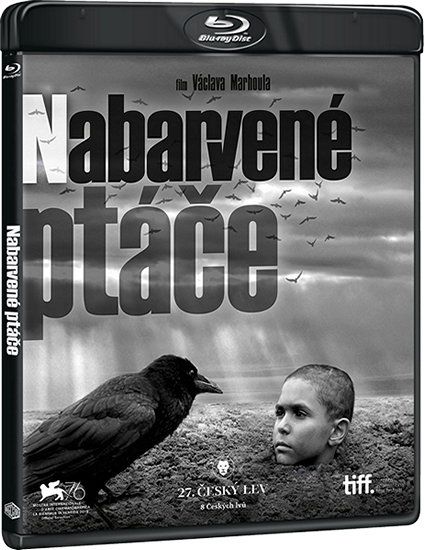 Release year:
2019
Production:
Czech Republic, Slovakia, Ukraine
Genre: Drama , War , History

Duration: 02:49:23

Translation: Author's (one-voiced voice-over) [Yu. Serbin]

Subtitles: Russian (Forced, Full), Ukrainian (Forced, Full), English

Chapter navigation: yes

---
Directed by: Vaclav Markhol
Cast: Stellan Skarsgard, Harvey Keitel, Barry Pepper, Udo Kier, Julian Sands, Alexei Kravchenko, Tim Kalkhof, Jitka Chvancharova, Pavel Kriz

---
About the film:
The Second World War. In an attempt to protect their child from genocide, a Jewish couple sends their son to live with relatives in the countryside somewhere in Eastern Europe. The boy will travel through a wild and hostile world, which is guided only by local rules, superstitions and beliefs.
---
---
Quality:
BDRip 1080p
Video: AVC, 1920×804 (2.40:1), 14745 kbps, 23.976 fps

Audio#1: 48 kHz, E-AC3, 5.1, 1024 kbps | ENG

Audio#2: 48 kHz, E-AC3, 5.1, 1024 kbps | CZE