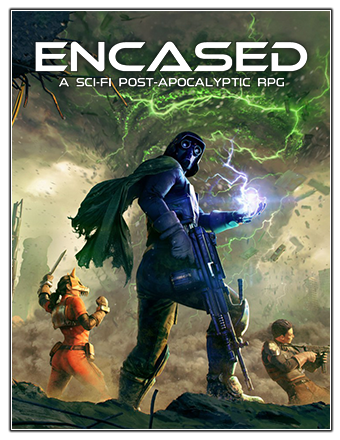 Release year : 2021
Genre : RPG , Action
Developer : Dark Crystal Games
Publisher : Prime Matter
Game version : 1.3.1517.1645
Publication Type : Repack
Interface language : Russian, English, MULTi
Voice language : Russian, English
Medicine : Not required (DRM-Free by GOG)
System requirements :
Operating system : Windows 64-bit (7SP1/8/8.1/10)
Processor : Intel Core i5 or equivalent
RAM : 4 GB RAM
Video card : NVIDIA GeForce GT 660m
Free hard disk space : 22.5 GB
Description :
In this classic top-down RPG, you have to fight against enemies, explore dangerous wastelands, develop your character and serve as one of the parties fighting for control of the devastated territories, cut off from the rest of the world after a terrible catastrophe. You start the game in one of the five divisions of the CRONUS Corporation – the so-called "Wings", each of which has its own unique capabilities, features and game mechanics. A journey under the Dome from which there is no return awaits you. Avoid anomalies and radiation sources, fight mutant animals and look for unique artifacts. Starting the game as an ordinary hired worker, you will become a key figure behind the events of the catastrophe called the Incident.
Game Features :
With a little getting used to, you will move into an open world full of freedom and danger. The old order is a thing of the past: now five powerful factions rule the devastated lands. You can both join any of them and remain a lone wolf. Fight for the future of the Dome and all its inhabitants, or go your own way.
Not by force alone: you can use your persuasive power to get important people to do you favors. Not enough charm, money will help. The plot of the game is deeply developed, and any task can be completed in completely different ways, depending on your characteristics and preferences. Keep in mind that every choice you make affects the ending of the game. Kill everyone in a row, be a pacifist or choose any of the options in between – the game adapts to your style.
Your unique hero: do you prefer espionage, hand-to-hand combat, sniping or diplomacy? Do you like to command a squad or act alone? Or maybe you want to play the role of a lucky fool? The choice is yours.
On your journey, you will be able to acquire useful skills such as computer hacking, mechanics, theft and driving. By studying the relics, you will gain access to the technological secrets of the Dome and will be able to go in search of new places, anomalies and enemies. By the way, among the latter there will be not only people.
Difficult decisions: steal, kill or save out of spite of circumstances, serve a single faction or try to please everyone at once, but do not forget that compromise is not always possible.
Manufacturing and Repair: Craft robotic servo armor and unique weapons, upgrade your equipment and even cook food – after all, surviving on an empty stomach is not very pleasant.

RePack Features

Nothing cut / nothing recoded;
Game version 1.3.1517.1645;
Extras:
○ Encased RPG – Portrait Pack
○ Encased RPG – Run and Gun Kit
○ Encased RPG – Soundtrack
Setup time ~2 minutes (depending on computer);
Language selection in game settings;
RePack by Chovka.
The torrent file has been re-uploaded. Version: 1.3.1517.1645. Updated 05/11/2022.