---
---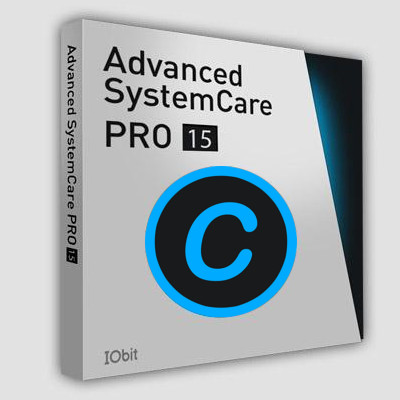 Software version : 15.4.0.246
Official site : IObit
Interface language : Russian
Treatment : not required (the installer has already been treated)
Medication type : (file replacement)
System requirements :


Windows 11 / 10 / 8.1 / 8 / 7 / Vista / XP
Processor (CPU) : 1 GHz or higher
Random Access Memory (RAM) : 512 MB

Description :
Advanced SystemCare PRO is a powerful package for optimizing the operating system, includes many modules for optimizing, tweaking and improving the performance of computers. Thanks to the capabilities of this program, you can tune Windows to the level of optimal performance, increase Internet speed (up to 300 percent) and protect your computer from virus threats, clean your computer from spyware and adware, detect and eliminate possible threats and security holes in the OS system in advance, fix errors in the system registry, clean up temporary and unnecessary files, allows you to manage startup applications, optimize system performance, etc., etc.
---
---
Distinctive features of the Pro version:
Does a full range of work to achieve the best performance. A simple registry cleaning cannot provide a really serious increase in speed. Advanced SystemCare Pro combines registry cleaning, defragmentation, system tweaking, broken shortcut repair, removal of personal information from temporary files, removal of unnecessary files, disk repair and optimization, and more – everything you need to keep your computer running like new. li>
Finds and fixes more security and performance issues. Our innovative Deep Scan technology gives Advanced SystemCare PRO the highest problem detection rate of its kind, allowing you to find the root of your computer's troubles.
Simpler and easier to use. You do not need to be a professional and know a lot about computers. All you have to do is install the program, click a few times, and your computer works like new again.
Recommended by many users. Advanced SystemCare Pro combines the ease of use inherited from previous versions with even more powerful features. One click starts scanning and repairing dozens of different problems on the computer, and activates the protection of the machine against many hidden security threats.
Key features:
Reliably protects your computer. Scans and analyzes information security features in Windows. Detects and removes spyware and adware using the latest databases to prevent hackers from installing malicious applications on your computer. Erases and updates your computer's usage history.
One click fixes the 10 most common computer problems. Advanced SystemCare Pro combines the ease of use inherited from previous versions with even more powerful features. With just one click, scan and fix top ten PC problems and protect it from hidden security threats.
Real-time optimization. ActiveBoost function. ActiveBoost technology runs continuously in the background and detects unused resources.
Properly reallocating system resources, the technology ensures maximum efficiency in the use of processor and memory.
Over 20 unique tools for PC maintenance. Advanced SystemCare Pro includes the latest version of IObit's Toolbox, with over 20 unique tools for both daily computer maintenance and advanced needs. The Toolbox contains tools for cleaning, optimizing and repairing the system, tools for improving the security of the system, and tools for taking full control of the computer.
Cloud technologies ensure timely updating of the database. The new "cloud" technology ensures timely updating of the database, which allows you to receive the latest settings for system configuration and malware signatures.
Set up optimal performance for work or play. Now you can choose between two Turbo Boost options – Work Mode and Game Mode. In addition, the configuration of each mode is now possible on the main screen.
Deep cleaning and optimization of the registry. Completely secure registry cleanup, registry compression and defragmentation ensure the highest possible performance. The program finds and fixes even those registry errors that other programs that do not have deep scanning technology miss.
Automatically runs in the background. This powerful utility runs continuously in the background of your computer, without requiring attention, completely automatically. You can set up a schedule or simply allow you to optimize performance when your computer is not busy.
The new user interface consumes fewer resources and works faster. With a new interface, Advanced SystemCare Pro starts much faster and uses less system resources.
New architecture and code rewritten from scratch for 32-bit and 64-bit systems. Improvements allow your computer to run even more efficiently and more stable than before, making even older systems stable.
Improved Maintenance module with more powerful cleaning and optimization features. Improvements in the Maintenance module include features such as Startup Optimization, which scans your PC for possible problems more efficiently.
Powerful hard drive defragmentation. Fast, powerful, and incredibly effective, Disk Defragmenter eliminates disk fragmentation up to 10x faster than its competitors.
What's new:
New in Advanced SystemCare 15 Final:
New clean and simple user interface provides a more intuitive and convenient interaction with the program
New WebGL and audio fingerprint protection features significantly increase the protection against tracking systems and ensure your anonymity on the Internet
Deeper and more thorough cleaning of junk files helps free up 20% more disk space
traces of sensitive data now allows you to remove much more information, thereby increasing your security
Improved software updater can now update 33% more outdated programs with one click
Improved PC startup optimization now processes 30% more items autoload for faster PC startup
10% more web protection module database allows you to surf the Internet in an even more secure mode
4% more anti-spyware database ensures maximum security for your system
Optimized the display of data in several modules to make it more informative and beginner-friendly
Optimized scanning algorithms to scan and find problems faster
Improved performance monitor to more accurately determine the temperature of the desired parts of the PC
Implemented full compatibility with Windows 11
Support for 37 local languages
And much more
---
---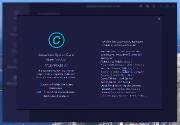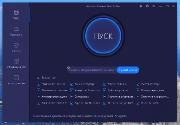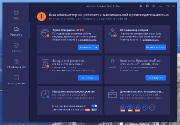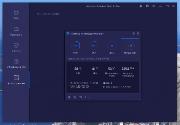 ---
---
ATTENTION!!! The program is Russified, we do not change the interface language !!!
---
---