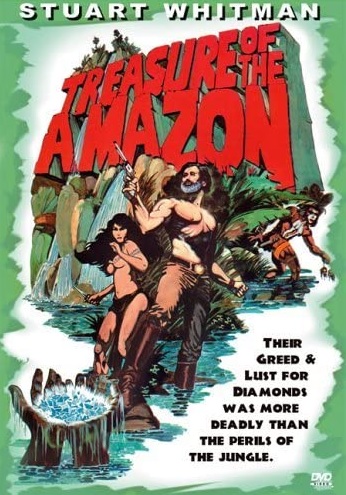 Movie Information
Title: Treasures of the Amazon
Título original: The Treasure of the Amazon
Released: 1985
Genre: Action , Thriller , Drama , Adventure
Directed by: Rene Cardona Jr.
Cast: Stuart Whitman, Donald Pleasence, Bradford Dillman, Sonia Infante, John Ireland, Emilio Fernandez, Pedro Armendariz Jr., Jorge Luque, Ann Sidney, Clark Jarrett
About the film: 1950s. Three small, independent groups of adventurers venture into the dangerous wilds of the Amazon in search of gold. The groups are led by a woman of disrepute, a gringo with a deep knowledge of the jungle, and an old Nazi from Germany. Not only are they constantly trying to deceive each other, all three groups have to face wild animals, blood-thirsty crabs, crocodiles, panthers, other voracious reptiles, and a feral tribe of bounty hunters who enjoy torturing their victims as soon as they get into their hands. But ultimately, the typical human greed, greed, will be the biggest threat to all these people.

Country: Mexico
Duration: 01:45:26
Translation: Author's (Vartan Dokhalov)
File
Quality: BDRip 720p
Video: MPEG-4 AVC, 8000 Kbps, 1280×690
Language: Russian, English (AC3, 2 ch, 192 Kbps)
Subtitles: English (SDH)
sample
Info file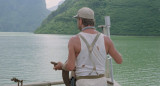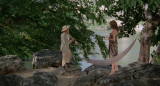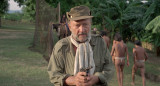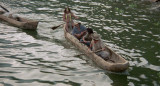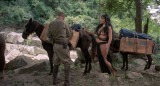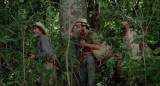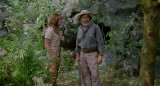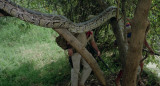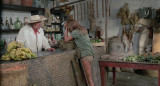 Release from:

Rip by: