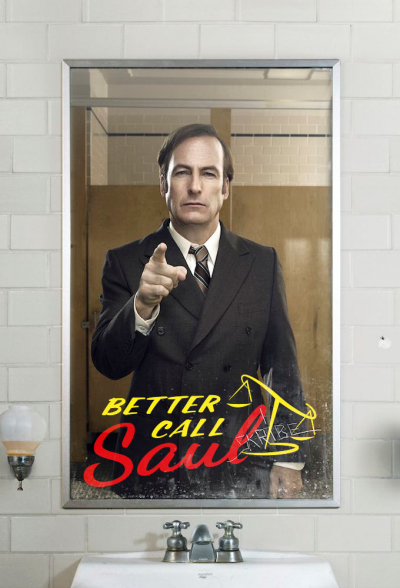 Movie Information
Title: Better Call Saul
Título original: Better Call Saul
Release year: 2022
Genre: drama , crime
Director: Vince Gilligan, Thomas Schnause, Peter Gould
Cast: Bob Odenkirk, Jonathan Banks, Ray Seehorn, Patrick Fabian, Michael Mando, Giancarlo Esposito, Michael McKean, Tony Dalton, Mark Margolis, Kerry Condon and others.
About movie:
A story about the trials and tribulations that Saul Goodman, a criminal defense attorney, has to overcome as he tries to open his own law office in Albuquerque, New Mexico.


Country: USA
Studio: American Movie Classics (AMC), Crystal Diner Productions, Gran Via, High Bridge Productions, Sony Pictures Television
Duration: 5x ~ 00:58:00
Translation: Amateur polyphonic (off-screen) Kerob
File
Codec: MPEG-4 AVC
Quality: WEBRip 1080p
Video: 1920×1080, ~ 8855 Kbps, 24,000 fps
Sound: Russian / AAC / 2.0 / 192 kbs
Subtitles: none
Attention: There is profanity (18+)
Attention: The release contains advertising!
Release from: