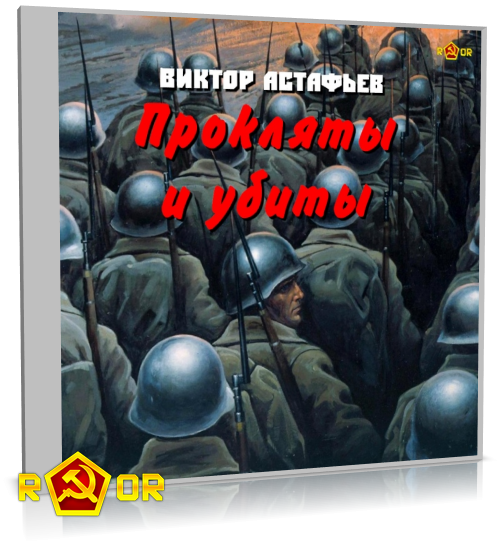 Title: Cursed and Killed
Genre: Audiobook , Russian_literature , classical_literature , military_prose
Author: Viktor Astafiev
Reader: Leonid Derkach
Year of publication of the audiobook: 2003
Duration: 41h. 32m. 07s.
Description:
Viktor Petrovich Astafiev is an outstanding Russian writer, laureate of the State Prizes of the USSR and the RSFSR. In 1942, he volunteered for the front, in 1943, after graduating from an infantry school, he was sent to the front line and remained an ordinary soldier until the very end of the war. At the front he was awarded the Order of the "Red Star" and the medal "For Courage". He was wounded and shell-shocked several times.
Experienced in the war, the war, as Viktor Astafiev saw it on the front line, became the central theme of the writer's work.
The author filled the novel " Cursed and Killed " with incredible energy, the energy of resistance to untimely death. It was with this novel that Astafiev summed up his reflections on the war as a "crime against reason."
In the book, the war is far from glossy ceremonial pictures. This is the harsh truth, where a feat is often an ordinary accident, and meanness is a way of survival.
File
Format/Codec: MP3
Audio Bitrate: 112kbps