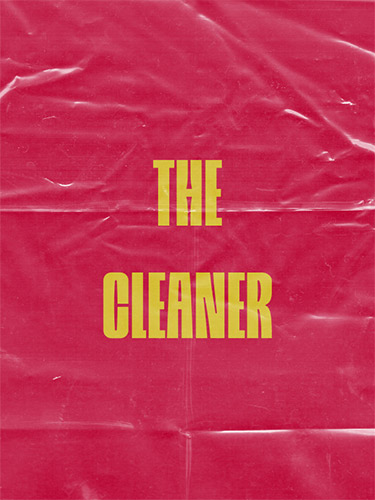 The Cleaner
---
Release date: May 5, 2022
Genre: Action , Shooter , First-person , 3D
Developer: Dystopia Corp.
Publisher: Dystopia Corp.
Platform: PC
Engine: Unity
Steam user ratings: 81% of user reviews are positive (27 reviews)
---
Interface language: Russian, English, French, German, Spanish (Spain), Portuguese (Brazil), Simplified Chinese
Voice language: no
Edition type: Repack
Medicine: DRM-Free
---
System requirements:
OS: Windows 7/8/8.1/10 (x64)
Processor: Intel Core i5 2.5 Ghz
Memory: 4 GB
Video: NVIDIA GeForce GTX 1050
DirectX: 11
Disk space: 5.3 GB (up to 14.7 GB during repack installation)
---
Description:
The Cleaner is a hardcore die 'n' retry shooter inspired by John Wick, Hotline Miami and SuperHot. You control a professional "cleaner" with a unique power. No plot clichés, no cutscenes, start the game and play.
Die and don't be afraid of death. The Cleaner will guide you through the test. One bullet is enough to kill you, so use your ability to slow down time to kill your enemies.
Reboot? Did not hear. Better just borrow the victim's weapon.
Good luck!
---
Repack features
The repack is based on The.Cleaner-TiNYiSO ISO: tn-thecleaner.iso (4,690,946,048 bytes)
100% Lossless and MD5 Perfect: all files after installation are identical to the original release with bit-accurate
NOTHING cut, NOTHING re-encoded
Significantly improved compression (from 4.4 to 2.3 GB)
Installation takes 3-6 minutes (depending on your system)
After installation, the game takes up 5.2 GB
After installation, the checksum verification option is available of all files to make sure that the repack installed properly
The language is changed in the game settings
To install the repack, you need at least 2 GB of free RAM (including virtual )

[Repack] by FitGirl
Problems installing and running repacks? (not just mine)
If you get errors when installing my or any other repacks (especially Xdelta or with Unarc.dll), try the following:
Rehash the torrent! – for example in uTorrent you need to select a game, press stop, press the right mouse button and select "Force re-check".
Make sure that your username in Windows does not contain Russian or other non-Latin letters – only Latin letters and numbers are allowed
Disable the antivirus – it can falsely work for drugs, which will either interrupt the installation of the repack, or simply prevent the game from starting
Disable UAC – it can block unpacking/assembling programs inside the installer
Make sure that the size of your virtual memory (swap file) is at least as much as the amount of physical memory, and preferably twice as much.
Make sure you have enough space on the destination hard drive, as well as on the Windows temporary files drive.
I'll try install the game NOT on the C: drive, or vice versa – ON the C: drive, if it is not installed on another one – the rights in Windows are like this …
Look if there is a Windows system folder (and deeper) of the unarc.dll file. If it exists, remove it
Run the installer with rights as shown in the picture ("Properties" menu when you right-click on the file):